At Finxone, we're on a mission to empower entrepreneurs and innovators in the fintech space. We believe that everyone should have the opportunity to launch their ideas and make a difference in the world of finance. That's why we created Finxone – a platform that enables founders to bring their fintech start-up to life quickly, efficiently, and without needing to learn how to code.
So why did we start Finxone in the first place? It all started with our own experiences as fintech entrepreneurs. We knew first hand how challenging it could be to build a start-up from scratch, especially when it came to building the basic features that every fintech platform needs. We spent countless hours and resources building out the plumbing, security, and API integrations that are essential but don't differentiate a start-up from its competitors.
We also saw how many entrepreneurs were held back by the need to find technical co-founders or hire expensive developers just to build the basics. Many great ideas never got off the ground because the founders couldn't afford to invest in the technology needed to get their start-up up and running.
That's when we realised there had to be a better way. We wanted to create a platform that would enable entrepreneurs to skip the plumbing work and get straight to building the features that would make their idea stand out. We wanted to offer a solution that was accessible, affordable, and easy to use, so that anyone with an idea could launch their start-up with confidence.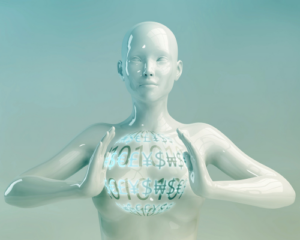 With Finxone, we've created a platform that enables entrepreneurs to do just that. Our templates offer all of the basic features that every fintech start-up needs, and our pre-integrated widgets enable founders to build out their ideas quickly and easily. We also offer a range of tools and features that help entrepreneurs build their brand, onboard customers, and more.
But perhaps the most important thing we offer is the ability to launch an MVP quickly and efficiently. By using Finxone, entrepreneurs can get their ideas into the market in hours and days, rather than months. This not only saves time and money, but it also enables founders to test their ideas in the real world and iterate quickly based on customer feedback.
At Finxone, we believe that innovation should not be limited by technical expertise or financial resources. We're committed to empowering entrepreneurs and innovators to bring their ideas to life, and we're excited to see what our community will build with our platform. Whether you're a seasoned entrepreneur or a first-time founder, we invite you to join us on this journey and discover what's possible with Finxone.