Revolutionizing Fintech Application Development: The Integrated Finance and Finxone Partnership
In the ever-evolving landscape of fintech, innovation is driven by strategic partnerships that leverage each other's strengths. A perfect example of this synergy is the collaboration between Integrated Finance and Finxone. Integrated Finance, a UK-based fintech company, provides a suite of banking and financial solutions through APIs, while Finxone, a leader in no-code fintech application development, empowers businesses to build sophisticated applications without coding expertise. Together, they are changing the game by offering a seamless and cost-effective solution for building diverse fintech applications.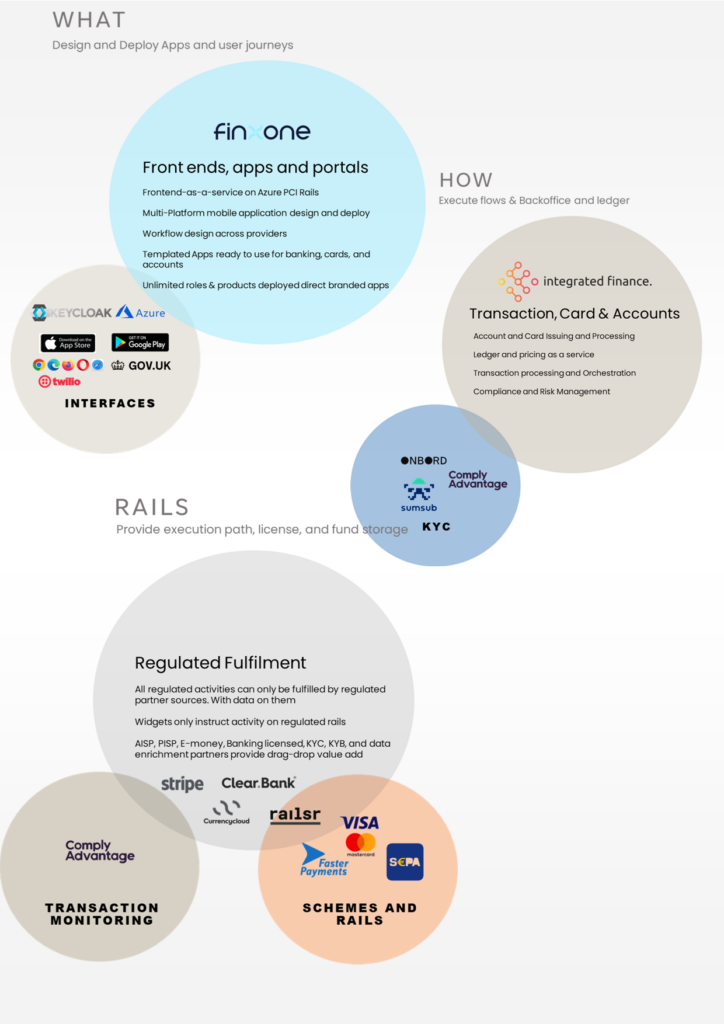 Integrated Finance's API offerings encompass a range of critical financial services, including account issuing with multi-currency capabilities, digital wallets, and open banking integration. They also excel in transaction processing, offering both cross-border and local transaction capabilities, with support for multiple currencies. The company's transaction orchestration services enable dynamic routing, revenue collection, and liquidity management, ensuring smooth operations for businesses. Additionally, Integrated Finance provides robust compliance and risk management tools, including transaction monitoring and adherence to PSD2 compliance standards. Their expertise extends to card issuing and processing, with services such as card tokenization and spend control.
Enter Finxone, a pioneer in the fintech industry with its innovative no-code, drag-and-drop design approach. What makes this partnership truly transformative is Finxone's ability to convert Integrated Finance's APIs into widgets that can be seamlessly integrated into fintech applications. This integration drastically reduces the complexity and cost of application development, offering businesses an unparalleled advantage.
Imagine a scenario where building a fintech application involves simply dragging and dropping pre-designed widgets that are directly linked to Integrated Finance's APIs. This synergy allows businesses to skip the intricate coding process, enabling them to focus on crafting unique and value-driven experiences for their users. The result is an agile, cost-effective, and highly customizable fintech application development process.
One of the most significant advantages of this partnership is the pre-integration of Integrated Finance's APIs with Finxone's widgets. This means that businesses can effortlessly tap into a comprehensive set of financial services without the need for additional integration efforts. The widgets are designed to seamlessly fit within the application's design, ensuring a consistent user experience while saving precious time and resources.
Furthermore, this collaboration enables businesses to innovate rapidly. By utilizing Finxone's drag-and-drop design philosophy and Integrated Finance's pre-integrated APIs, companies can explore new fintech ideas without the usual financial and time-related risks. The partnership encourages experimentation and enables businesses to bring their vision to market faster than ever before.